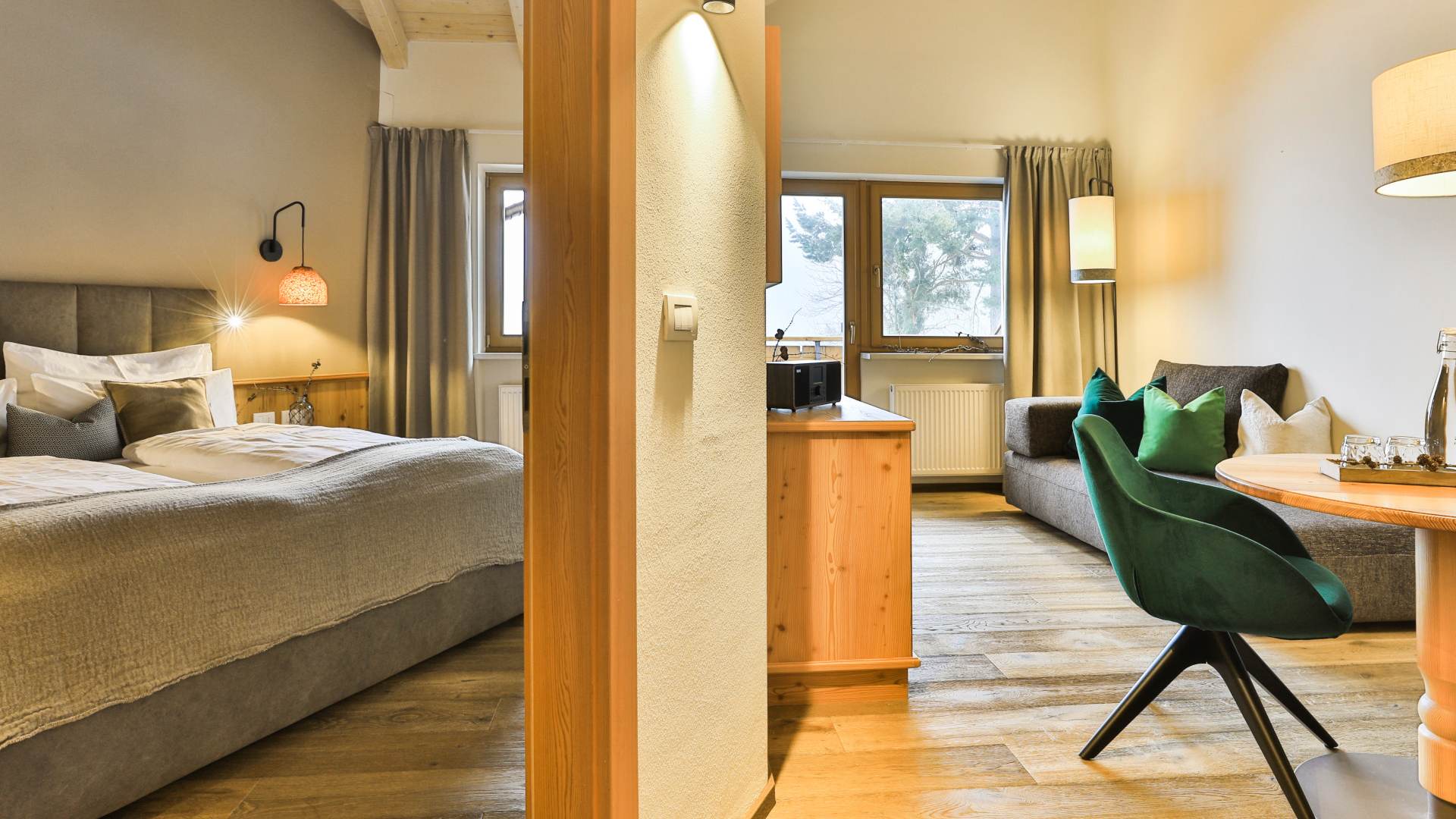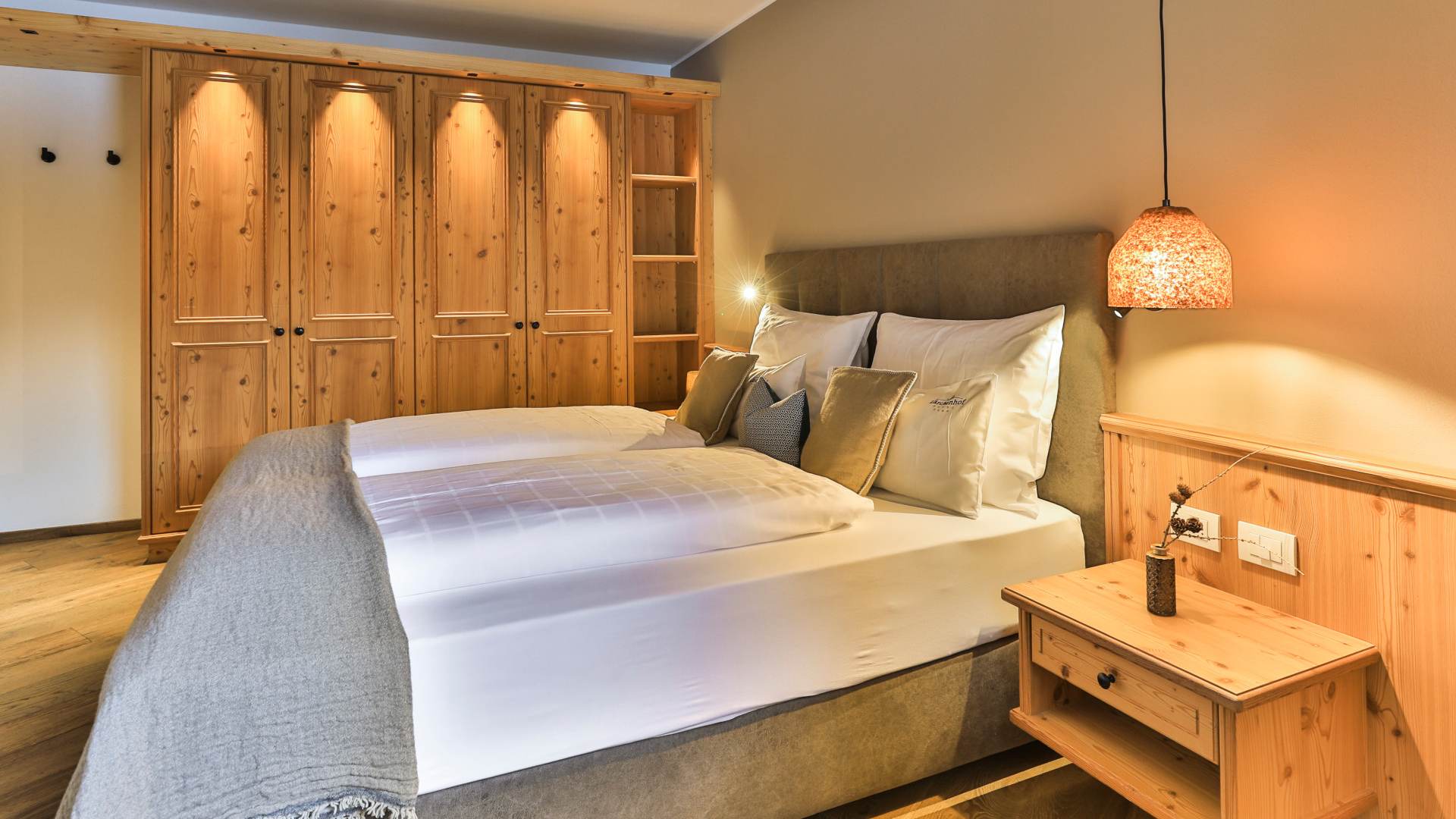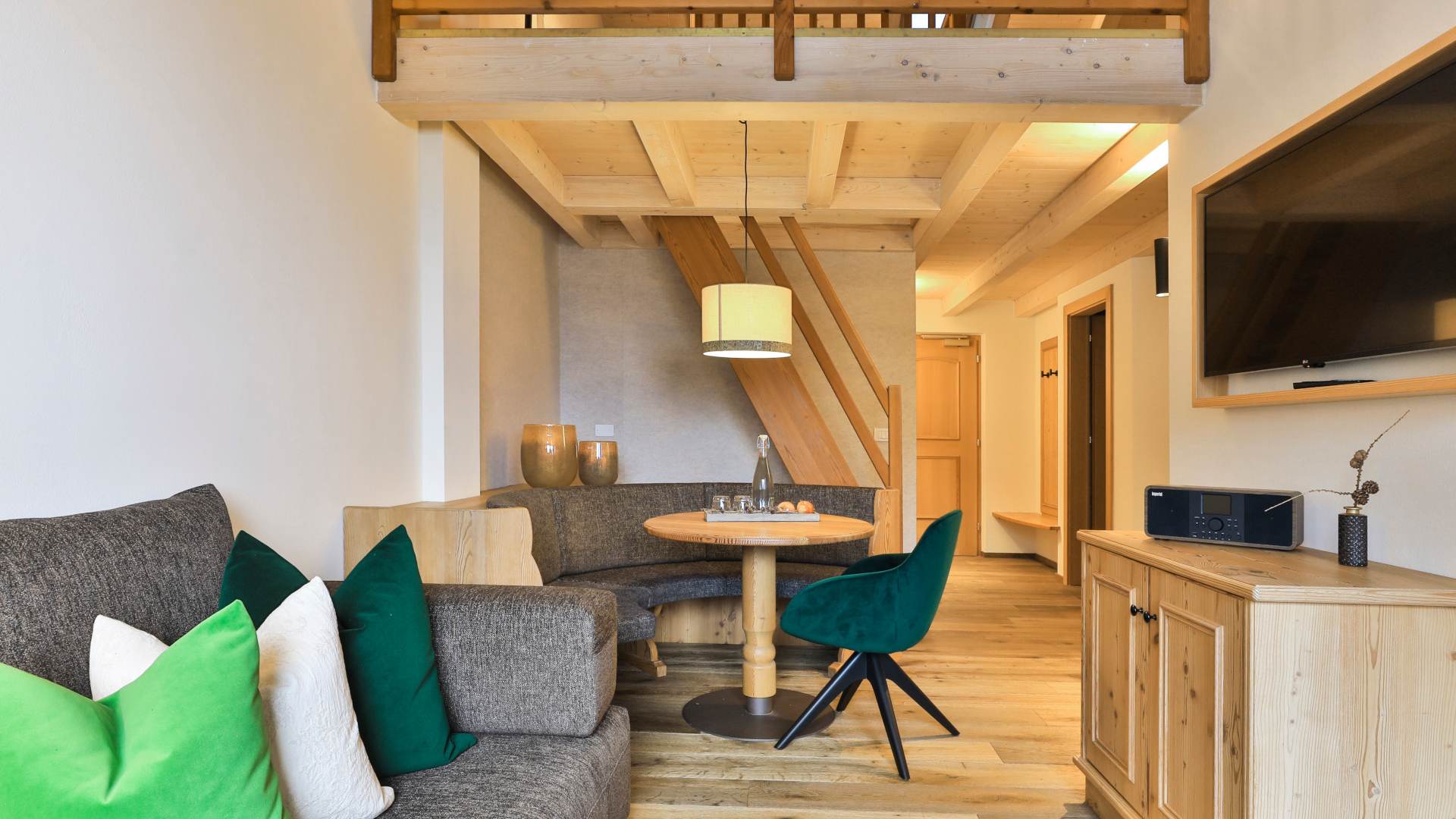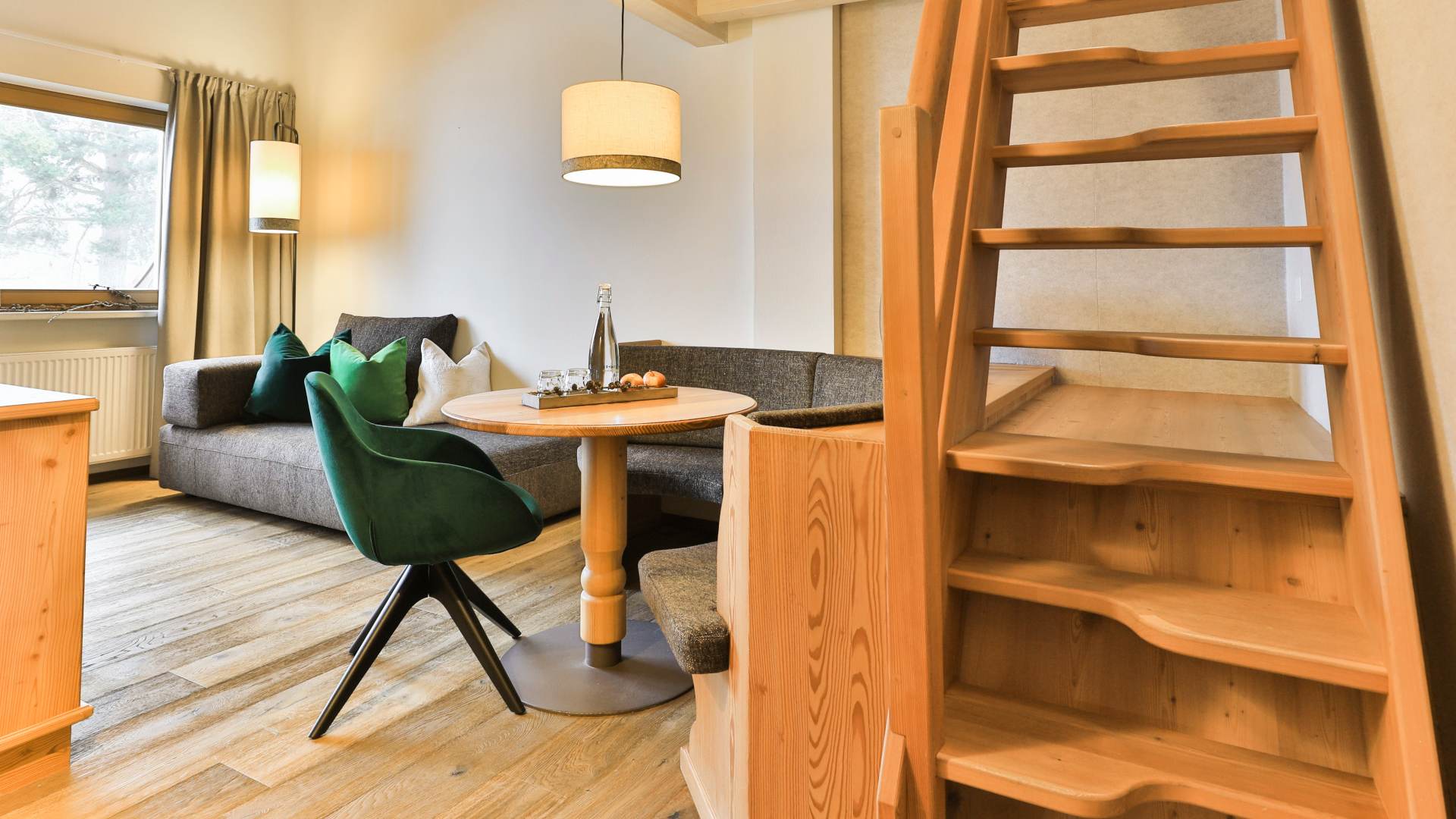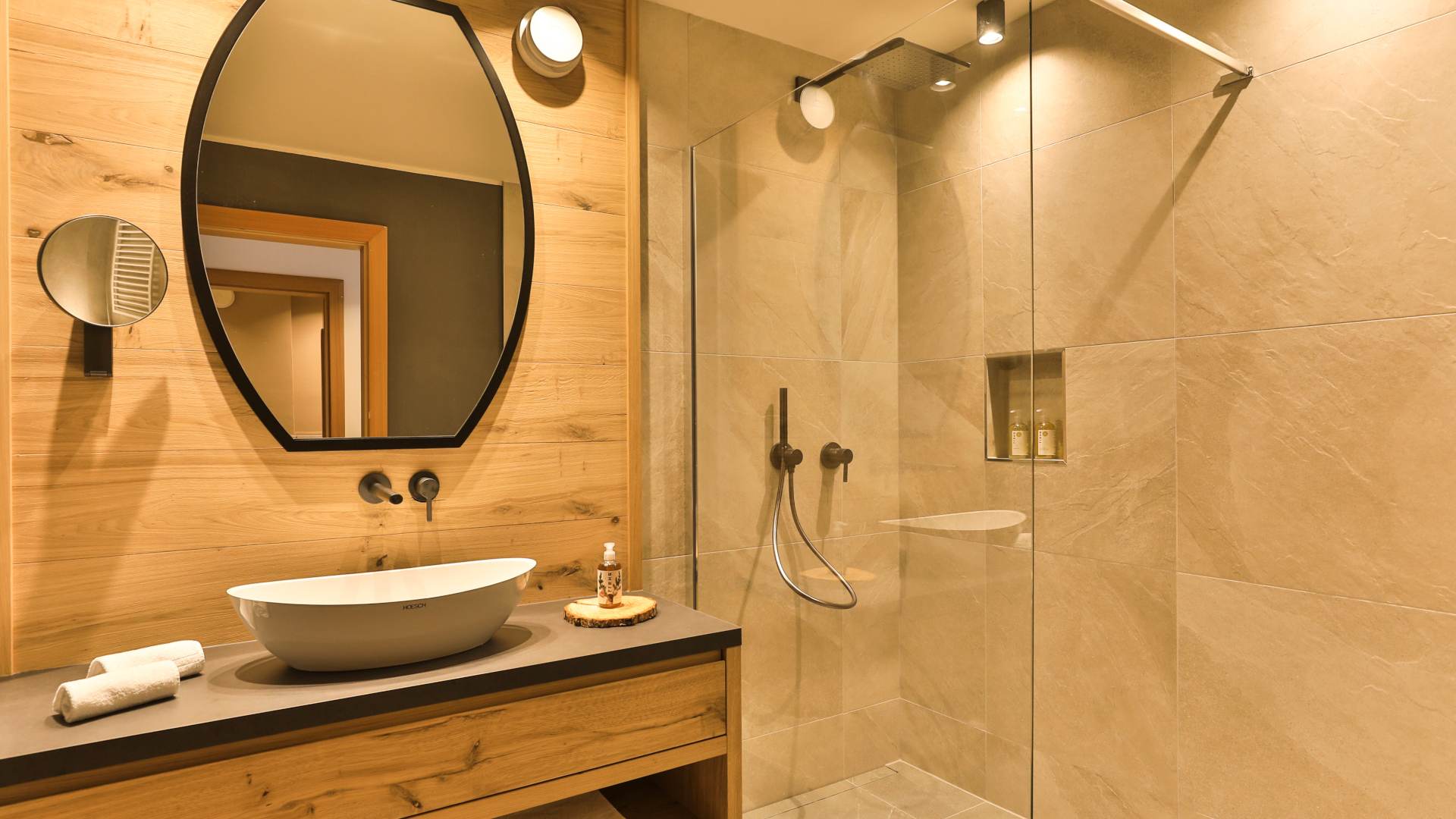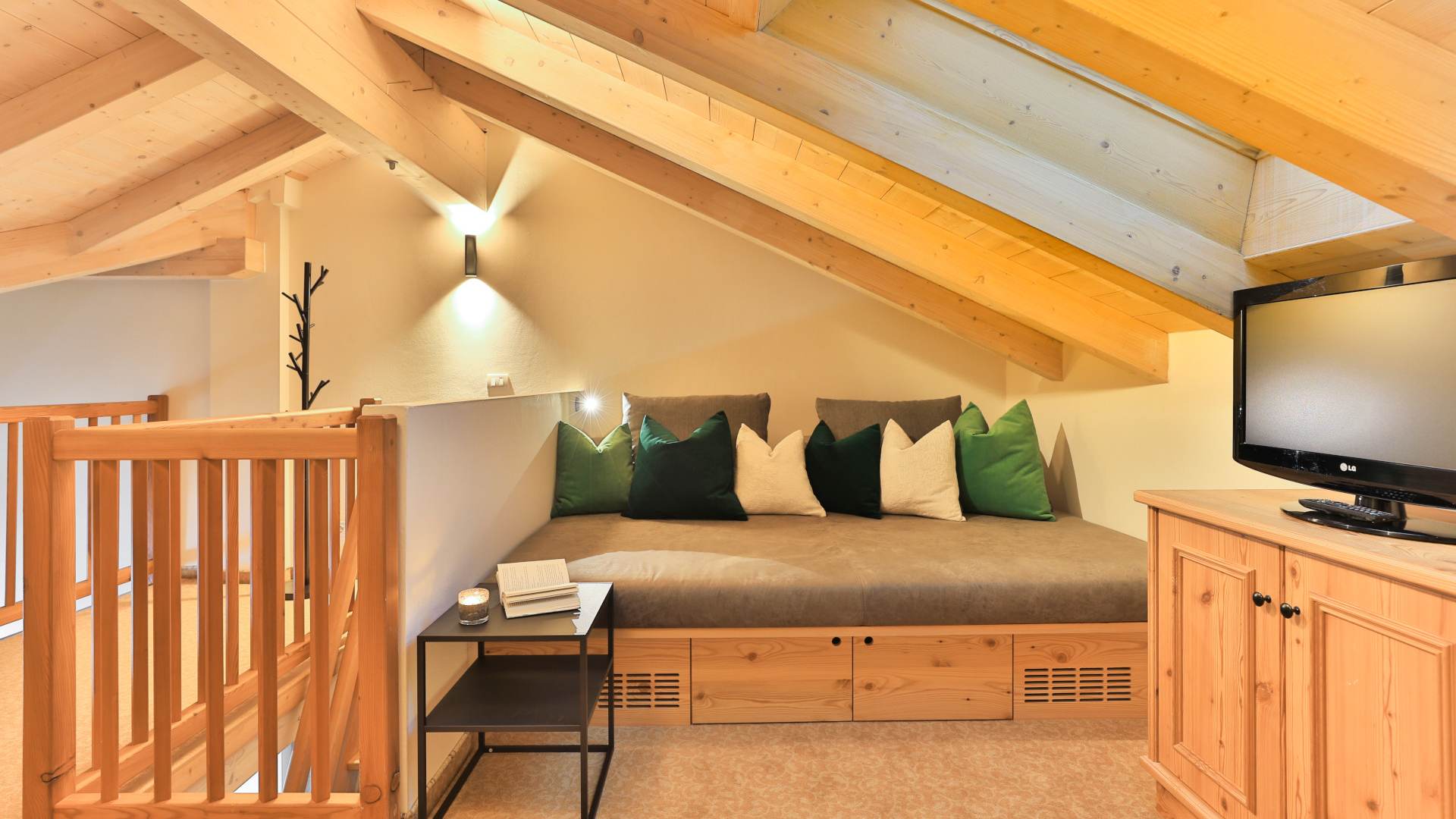 Larch Suite Deluxe
The largest suite in our
small hotel in Meransen.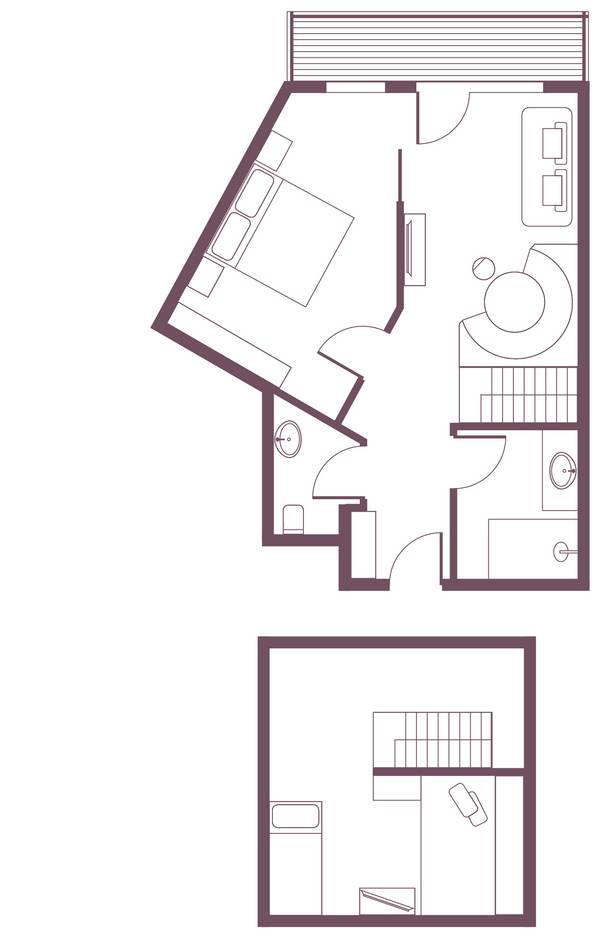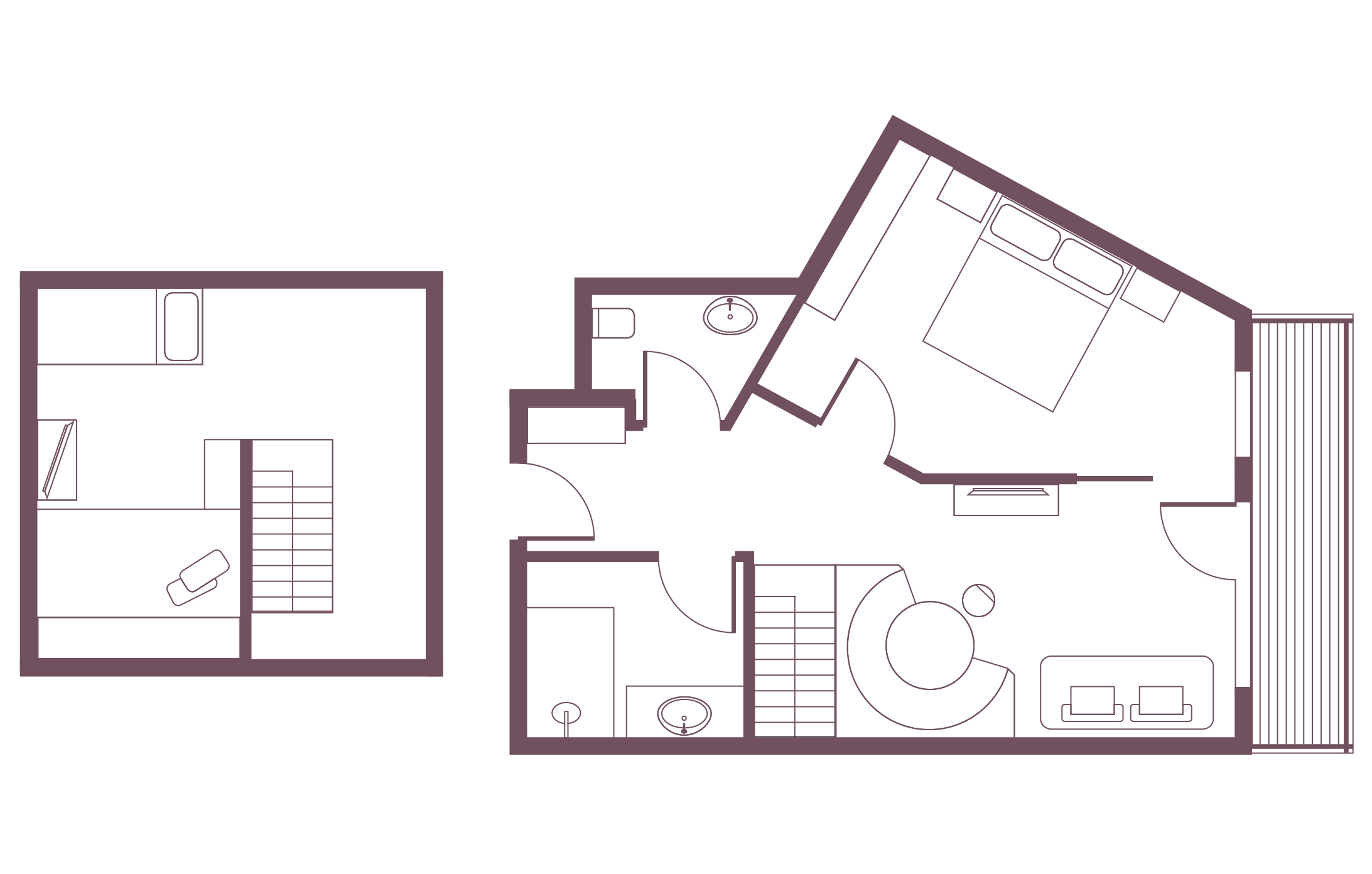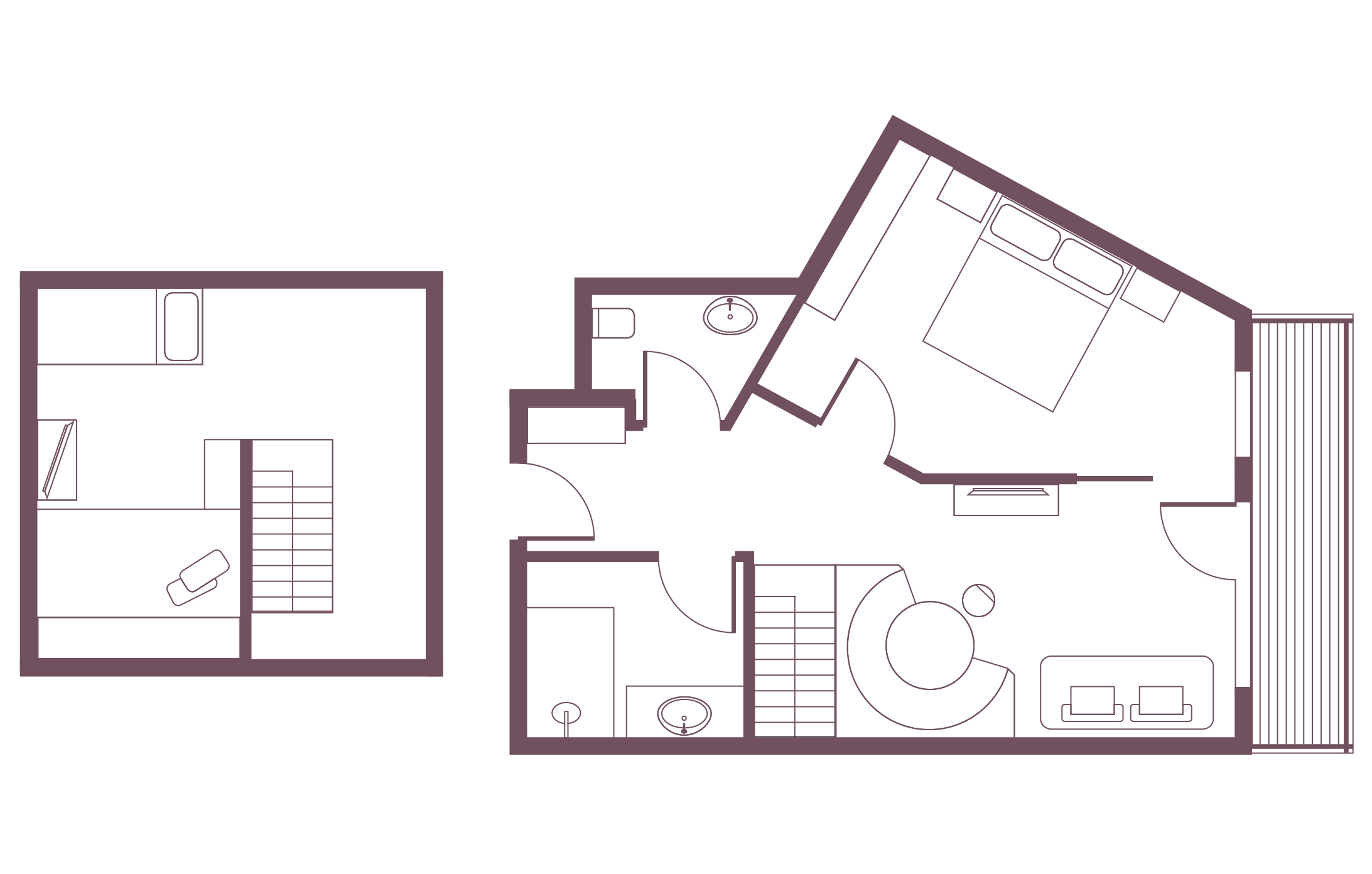 Wake up with the rays of the sun on your face and the mountains of South Tyrol outside the window: sustainable natural wood furnishings, the new real wood floor and the large windows guaranteeing an abundance of light are eye-catching features in the freshly-renovated deluxe Larch Suite. Like a walk in the forest, the feeling of space has a soothing, revitalising effect. A retreat with ample space for holiday relaxation, arranged over two levels. The separate living and sleeping area and the cosy lounge area with a comfy double daybed ensure a homely feeling. On the upper level is an additional sleeping area with two separate beds. The bright new bathroom is equipped with an open stone shower while the toilet is separate.
The mountain facts:
70 m²
Smart TV
TREHS South Tyrolean natural cosmetics line
Fresh mountain spring water by the carafe
Free Wi-Fi
Ample storage space in the large wall closet
Phone
Safe
Hairdryer and vanity mirror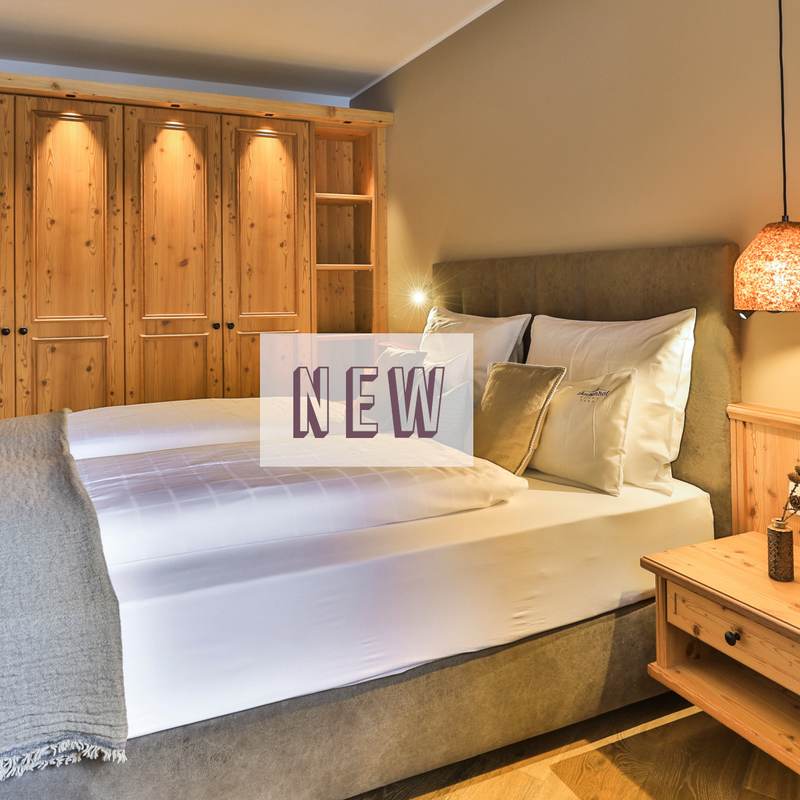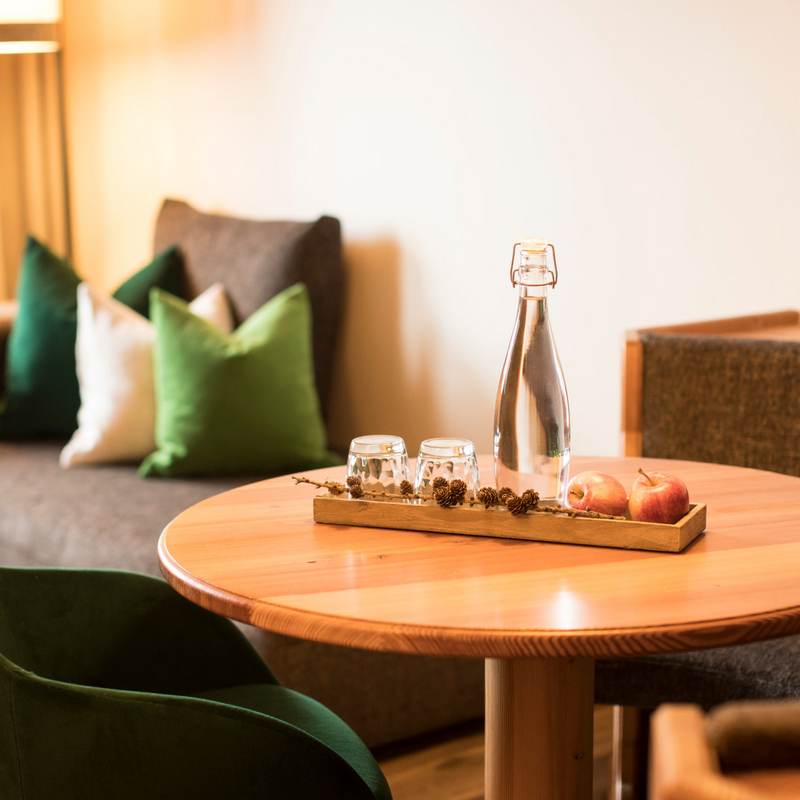 Our prices
for the room name
Larch Suite Deluxe
Season A
21.12.22 - 07.01.23
from 1 day
from 4 days
1 week
Season B
07.01. - 04.02.23
11.03. - 08.04.23
from 1 day
from 4 days
1 week
Season C
04.02. - 18.02.23
26.02. - 11.03.23
from 1 day
from 4 days
1 week
Season D
18.02. - 26.02.23
from 1 day
from 4 days
1 week
Season A
21.05.23 - 24.06.23
23.09.23 - 05.11.23
from 1 - 3 days
from 4 - 6 days
from 7+ days
Season B
24.06.23 - 29.07.23
26.08.23 - 23.09.23
from 1 - 3 days
from 4 - 6 days
from 7+ days
Season C
29.07.23 - 26.08.23
from 1 - 3 days
from 4 - 6 days
from 7+ days